biography | discography | albums
Discography
Name: Melanie C

Spice Name: Sporty Spice
---
Melanie's solo career began shortly after the girls finished their 1998 sell out world tour. She figured that while Melanie B and Victoria had children and Emma ventured into an acting role she could pursue a solo career that she had long dreamed about. As a Spice Girl she didn't struggle to find people to work with; in fact people were desperate to work with the girls. Before she took the solo limelight she did a song with rock legend Bryan Adams- 'When Your Gone'. The song had phenomenal sales which broke world records. It was a great start for Mel, though the 'rock chick' tag stuck with her, giving people the wrong impression...
Melanie spent time writing songs, and recorded during 1999. In the summer of 1999 the fans got their first glimpse of Mel's solo work when she featured at 'V99'. She previewed her first single 'Goin' Down' and performed other album tracks; the performance went down well, though the press now deemed her 'rock' or 'raw' spice.
A song off the forthcoming album, 'Ga Ga' was on the Big Daddy soundtrack, and had lots of air play, but just added to the 'rock spice' tag Mel had been given.

In September 1999 Melanie released Goin' Down and received a mixed reaction. The song reached #4. Although Mel was criticized for the song not living up to the Spice Girls success, she was praised for her continuing live performances. Gone with the days of miming, Mel didn't give up and she followed up 'Goin' Down' with 'Northern Star'. This soft ballad through out Mel's rock image and began to win over a different audience. With high competition however Mel's success was not reflected by her chart position. 'Northern Star' managed Number 4.

It was only in March 2000 that Mel's album would be recognized for it's excellence when her R 'n' B track, 'Never Be The Same' reached number 1 and was also nominated for record of the year. It was very successful, and gave Mel her first solo Number 1!

Later that year Melanie released a fourth track from the album called 'I Turn To You; but the single version had been re-mixed and became a trance anthem. This showed that Mel was actually not 'Rock' Spice as previously thought, she was still very much 'Sporty Spice'. She may not have been athletic in her appearance, but she was an all round athlete in her music.

Mel had been fitting in touring since she started her solo career and as she planned her tours she released a last single from 'Northern Star' called 'If That Were Me'- though it only reached number 18 it was actually a huge success because she raised a lot of money for the homeless.

She has since been touring the world, and has had success in America with 'I Turn To You' were it achieved number 1 in the dance charts. Mel is often referred to as the singer or the talent of the Spice Girls; well who can blame them, after all who sings lives, tours, raises money for charity and encourages kids to be proud of themselves?

Melanie's second album began recording on the 1st October 2001 and will be released early 2003. For more information see the album two page.
---
Singles: Reached:
| | |
| --- | --- |
| When Your Gone | 3 (UK) - 11/98 |
| Goin' Down | 4 (UK) - 9/99 |
| Northern Star | 4 (UK) - 11/99 |
| Never Be The Same Again | 1 (UK) - 3/00 |
| I Turn To You | 1 (UK) - 8/00 |
| If That Were Me | 18 (UK) - 11/00 |
Albums:

Northern Star 4 (UK) - 10/99

3 million copies sold worldwide (2002)
---
Singles
Albums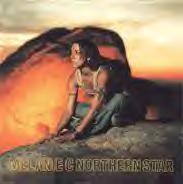 'Northern Star'
---